The trailer of Prithviraj's upcoming film Nine was released on Wednesday. "What an absolutely superb trailer Prithvi!!!!! Can't wait to see the film!!!(sic)," tweeted Bollywood filmmaker Karan Johar, while launching the trailer. And the trailer deserves all the exclamation marks in Karan's tweet for it promises to be an intelligent modern horror thriller.
The trailer suggests that the film packs all the elements necessary for a film of a horror genre: There are several shots establishing mystery, creaking doors, close-up shots of terrified faces and also those that will terrify you. But, it also comes with a twist. Writer-director Jenuse Mohamed has put a sci-fi spin on the horror film.
The film also stars Prakash Raj, Wamiqa Gabbi, Mamta Mohandas, Sekhar Menon among others.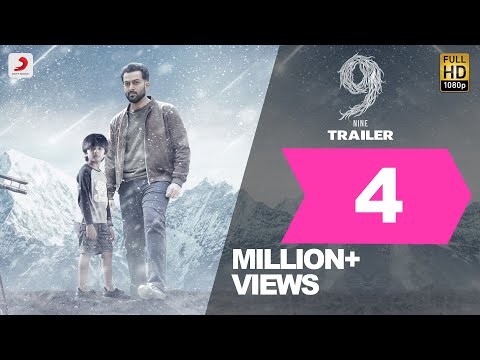 ​